Or Noir (2011) FRENCH BDRiP (2CD)
Ajouter le :

5-04-2012, 00:20

Uploader :

ribery22

Catégorie :

Hébergeur

MULTI

Share

Taille

1.37 Go

Film Genre

Aventure

Film Langue

Français

Views

1250

Comments

1
Description du Fichier
Cette grande fresque épique située dans les années 30 au moment de la découverte du pétrole, raconte la rivalité entre deux émirs d'Arabie et l'ascension d'un jeune Prince dynamique qui va unir les tribus du royaume du désert.

















Origine du film :
Qatarien, Français
Réalisateur :
Jean-Jacques Annaud
Acteurs :
Tahar Rahim, Mark Strong, Antonio Banderasplus
Genre :
Aventure, Drame
Durée :
2h 09min
Date de sortie :
23 novembre 2011
Distributeur :
Warner Bros. France
Critiques spectateurs :
3,3
Critiques Presse :

2,6
Bande annonce :
Cliquez ici pour visualiser la bande annonce
Qualité
: BDRip
Codec
: XViD
Format
: AVi
Langue
: Francais

Sous-titre
: Aucun

Nombre de fichiers
: 2
Taille Du Post
: 1400 Mo
Nom de la Release
:Black.Gold.2011.FRENCH.BDRip.XviD-AYMO
NFO
Afficher / Masquer le texte
Essayer de Télécharger Or Noir (2011) FRENCH BDRiP (2CD) avec 100MB/s
Téléchargez à haut débit 100MB/s !!
Liens de Téléchargement
Dear visitor!
Dear visitor, you are viewing this page as unregistered user.
We would recommend you to
Register
or Login to website under your name.
Related Movies
Or Noir (2011) TRUEFRENCH DVDRIP (1CD)
Machine Gun Preacher (2011) FRENCH BDRiP (2CD)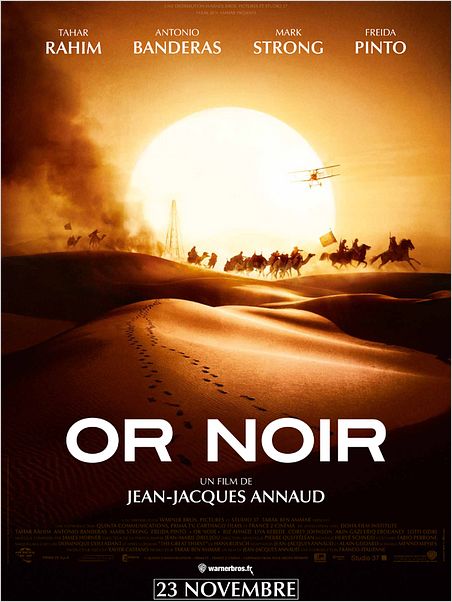 Or noir (2011) TRUEFRENCH DVDRiP AC3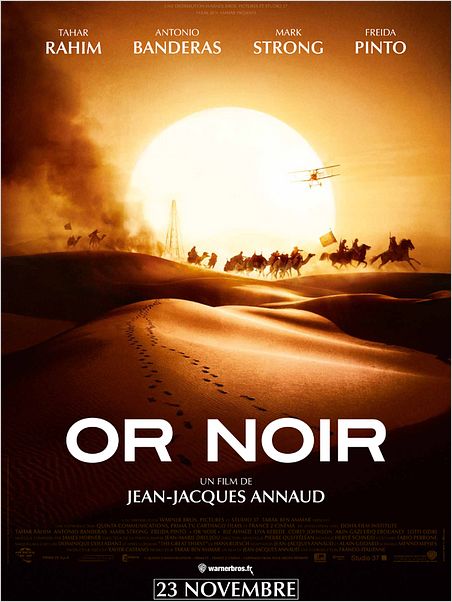 Or Noir 2011 FRENCH DVDRIP
Or Noir (2011) FRENCH BRRiP AC3
Or Noir (2011) FRENCH BRRip
Information
Les membres de Guests ne peuvent laisser de commentaires.